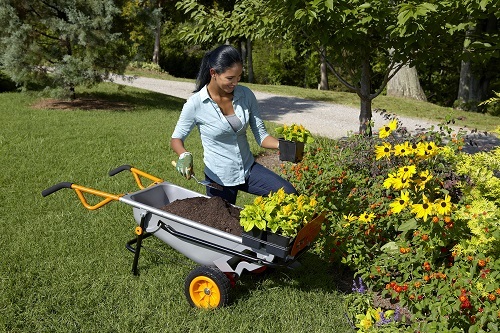 Check out this great deal on 8-in-1 Multi-Function WheelBarrow with water Hauler for ONLY $80 on eBay when you use 20% off code:
JUSTRELAX
at checkout.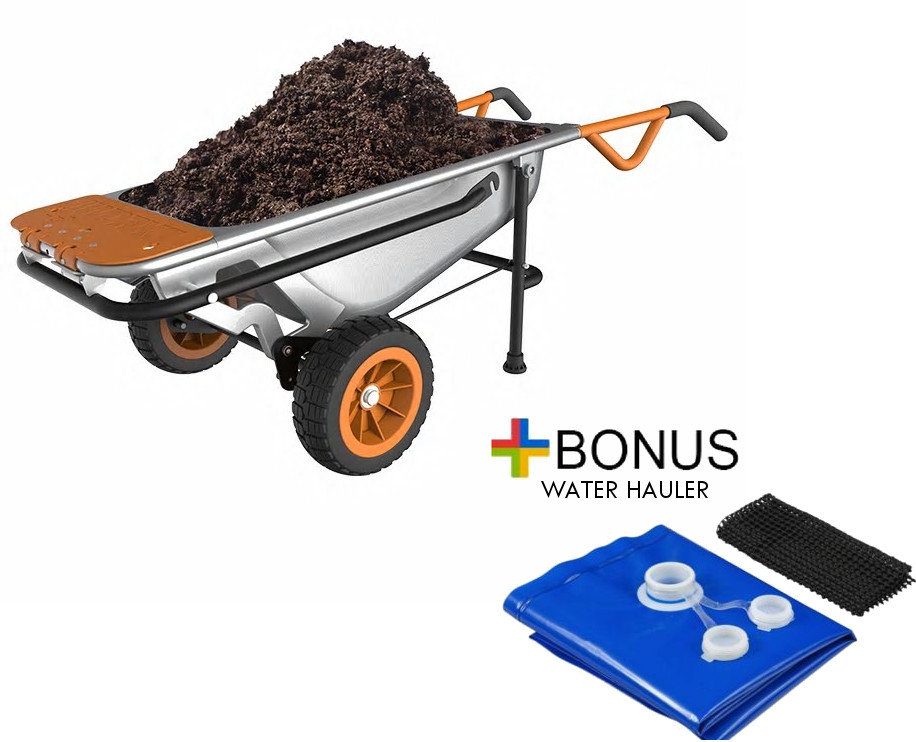 WG050 WORX AeroCart: 8-in-1 Multi-Function WheelBarrow with FREE water Hauler
The Aerocart wheelbarrow makes light work of heavy loads. Go ahead and load this lightweight wheelbarrow up with wood, rocks, bricks, dirt or anything else you may need to haul. This is way more than your average garden wheelbarrow. Using the best in two-wheel wheelbarrow design, you can carry up to 300 lbs. The innovative design will make moving items easier than ever. You will save countless time and effort while significantly reducing the strain of moving heavy objects when you use the best wheelbarrow for the job.
Turbo Lift design makes a 200 lb wheelbarrow load feel like 17 lbs
Instantly converts between a lightweight wheelbarrow, yard cart, bag holder, dolly, extended dolly, cylinder carrier, rock/plant mover & trailer tote
The best, patented two-wheel wheelbarrow design adjusts center of gravity for a balanced and easy-to-manage load
Durable, flat-free tires never need inflating and ensure a smooth ride no matter your load