Looking for a great deal on a STEM Christmas gift? Check out this deal on K'NEX Imagine - Classic Constructions 70 Model Building Set ONLY $19.99 during Walmart.com 20 Days Of Deals. Thats 50% OFF!
Free shipping on $35+ orders or select free store pickup if available.
K'NEX Thrill Rides – T-Rex Fury Roller Coaster 478 Piece Building Set IS ALSO 50% off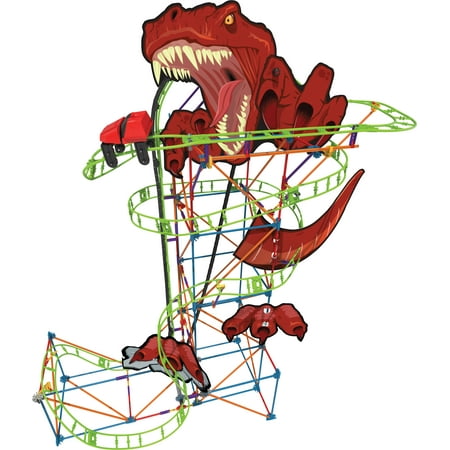 K'NEX Imagine - Power & Play Motorized Building Set IS ALSO 50% off LIST PRICE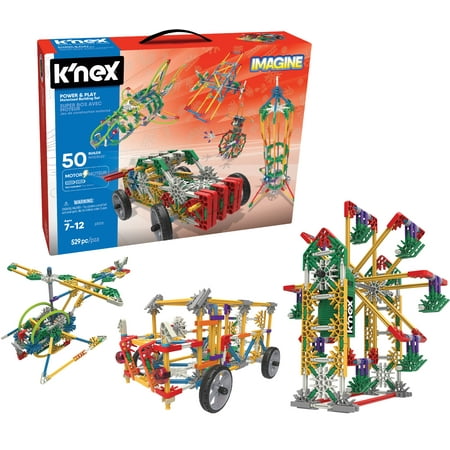 Stimulate your child's imagination the fun way with the K'NEX Imagine Classic Constructions Building Set! Includes 700 plastic rods and connectors that join up with a satisfying ?click?. K'NEX parts can be assembled to create working vehicles, animals, moving structures, buildings, and just about anything else your child can imagine. With more than 70 building ideas, the illustrated manual guides young engineers toward amazing creations. This educational toy not only provides hours and hours of fun, it helps your child understand STEAM (science, technology, engineer, arts, and math) subjects and aids in key points of a child's development: hand-eye coordination, fine motor skills, problem-solving ability, spatial awareness, and imagination! All parts are made with pride in Hatfield, Pennsylvania, using responsible manufacturing techniques in. The K'NEX 70 Model Building Set comes with a treasure chest that also works as a handy storage box to keep all the parts in one place.
Over 700 assorted pieces - This set comes with 705 classic K'NEX parts and pieces that click together, allowing kids to create anything they can imagine. The durable plastic pieces stick together securely and can be easily reassembled into other creations

Models that move - Unlike other building toys, K'NEX allows kids to create unique models that actually move. Kids can make interactive toys using K'NEX parts whether it's wheels, rotors, wings, and tracks. Making rolling cars, working amusement park rides, or a transforming animal isn't just a dream when you have this building set!

Convenient storage - Storing small plastic toy parts is easy with this sturdy storage chest.? No more lost parts!? Keep everything together, including loose parts and partially built models.

70 different models - The included instruction booklet shows builders how to create 70 unique models with its step-by-step instructions. This toy is ideal for boys and girls aged 7+ and up, as they can make anything that their minds can come up with. Foster imagination and creativity with the sheer amount of models including in the set.

STEAMagination. It's the connection of STEAM (science, technology, engineering, arts & math) with a child's natural curiosity and creativity and it powers the fun of each and every K'NEX building set. Building with K'NEX puts children on a path towards a fundamental understanding of STEAM/STEM subjects.

K'NEX supports key areas of a child's developmental growth. As they click the different parts together and discover how the building system works, they're strengthening hand-eye coordination, fine motor skills, problem-solving skills, spatial awareness and exercising their imagination!

K'NEX rods and connectors are responsibly made at a landfill-free, zero-waste green manufacturing facility in Hatfield, Pennsylvania. We test to the strictest quality and safety standards, ensuring that your child has a successful, trouble-free building experience.

Broken part? Missing part? If you find yourself in need of a replacement for any reason, just give us a call! We'll get you what you need so that your child can get back to building as soon as possible. Packaging may vary.

Dimensions: 10.5 in x 15.5 in x 7.75 in