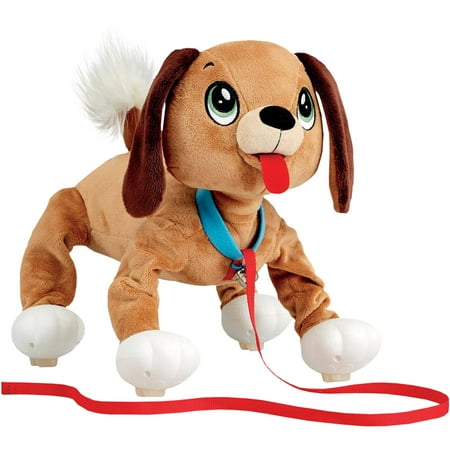 It is interactive! This puppy walks and runs!
Great gift for toddlers and young children!
Check it out on walmart.com currently ONLY $12.28! Free shipping on $35+ or do free store pickup.
Peppy Pets interact, walk and run with children just like a real dog! With a head-turning, lovable personality, they exhibit extremely cute wiggle, waggle, walking action. The stick and flick "spring to life" technology is sure to cause a stir.
Peppy Pets Mutt:
Interacts, walks and runs with children just like a real dog

Head-turning, lovable personality

Extremely cute wiggle, waggle, walking action

Stick and flick "spring to life" technology