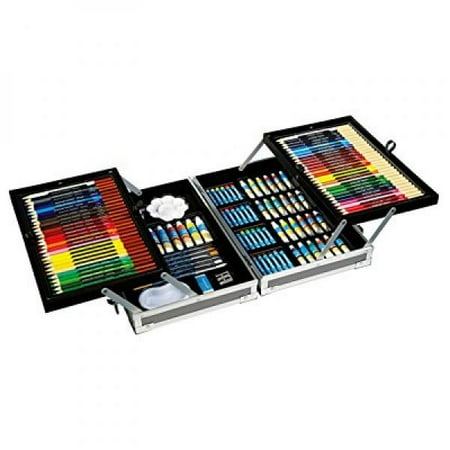 SHIPPING IS FREE today ONLY!
Also check out their 30% entire order with code:
CYBER30W
GRAB IT HERE
Bring your imagination to life with this all-in-one kit. This 126-piece art set is the perfect set of tools for any artist, beginner or professional. There is something here for everyone, including paints, pastels, colored pencils and multiple brushes to supply your creativity with endless possibility.
Aluminium box (13.8" x 9.2" x 3.6")

3 plastic palettes

10 arcylic paints (12 ml each)

Vinyl eraser

2-hole metal sharpener

24 small oil pastels

12 oil paints (6 ml each)

12 watercolor paints (6 ml each)

28 color pencils

28 watercolor pencils

6 bristle brushes (round 2, 6, 7, 8 and flat 2, 7)

40-page artist tips and techniques booklet