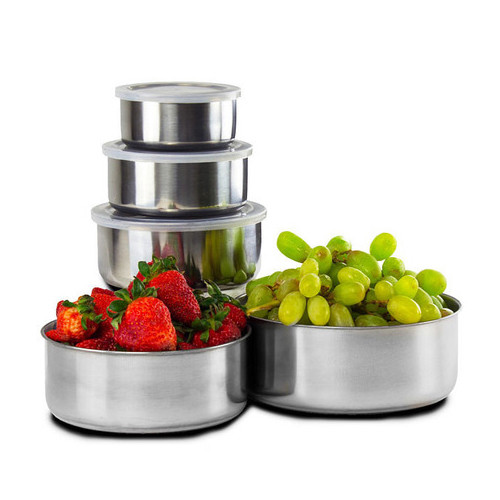 Grab this 10 Piece Stainless Steel Storage Bowl Set for ONLY $5.99 on eBay Shipping is FREE.
*NOTE The reviews are really hit and miss* Seller has great feedback though.
Serve meals in these handy bowls, then add the plastic lids to easily store the leftovers. This Home Solutions 5 Piece Stainless Steel Bowl Set with Clear Plastic Lids can be nested together for convenient storage. Great for packing lunches or taking snacks on the go!
Dishwasher-safe

Stainless steel bowls

Comes with clear plastic lids

Can be nested together
Bowl Dimensions:
3.9" / 1.25 cup

4.7" / 2.25 cup

5.5" / 3.5 cup

6.3" / 4.75 cup

7.1" / 6.5 cup
Five (5) Bowls

Five (5) Lids