Grab this Micro Charging Cable Cell Phone Lanyard for 60% OFF with code: 60I9KCWF at check out on amazon.com 4 Different designs to choose from
REG $12.99 NOW $5.99 after code
SHANSHUI Cell Phone Lanyard Case Micro Cable, Fast Charging USB 2.0, Detachable Finger Ring Silicone Holder Nylon Braided Sync Strap Compatible with iPhone, S7 Edge, Android Smartphones
[New Design Multi-function Lanyard] This is a USB cable (length: 2.95 ft width: 0.041 ft) can be hung around the neck, never worry about forgetting to take charging cable.The bottom key chain design secures your work card or keys.The back is a ruler. The 360°ring stand grip back of silicone phone case, adjusted to viewing angles, watching videos and taking photos easily.

[Fast Charging (USB 2.0)and Data Transmission] This Micro cable safely supports fast charging up to 3A and data transfer speeds up to 480Mbps. Compatiable with the Devices: Samsung Galaxy S7, S7 edge, Kindle, HTC, Motorola, Nokia, LG, Android Smartphones, MP3, Tablet, Xbox, Nintendo DS, GPS devices, Bluetooth speakers, wireless keyboards, cameras, games consoles, hard drives, e-readers, printers and more.

[Both Side Usage Of Micro-USB] SHANSHUI Lanyard charging Micro USB is compatible with iPhone and Android smartphones. The iOS upward side is used to charge iPhone, and the other side of Micro is suitable to charge Android smartphones. ★ Not suitable for Type-c USB connector Phones.

[Storage Silicone Case] Our silicone lanyard case can contain Phone(4.0 inch- 6.5inch), credit card, ID card, and other daily use card, earphones.And strong stretchy and anti-slip silicone Case can hold your phone safely. ★ Note-The Silicone Case may be blocked the fingerprint lock of Samsung Galaxy S9 S9 plus, HUAWEI honor series and HUAWEI mate series.

[Easy To Use]If you want to charge you phone, you just simply press the button and remove the strap to charge your device.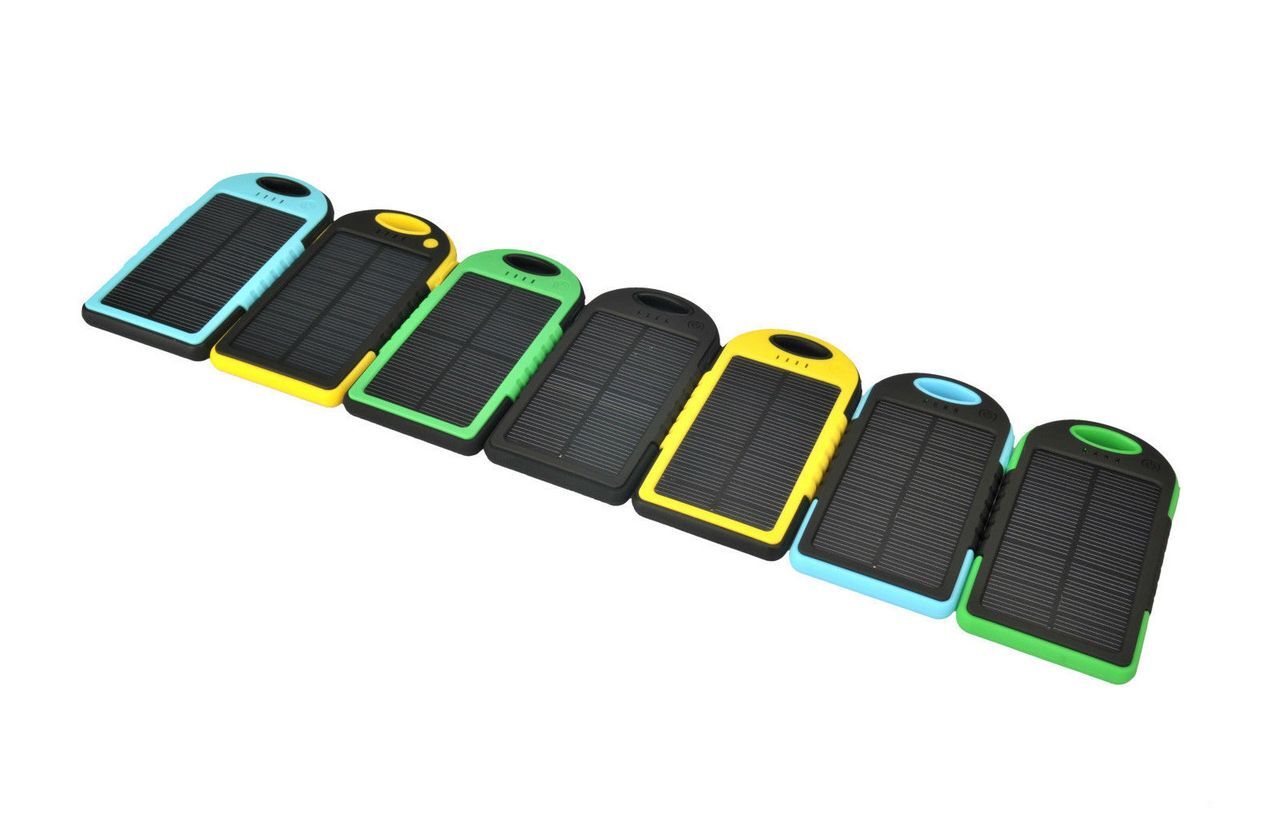 5000 mah Dual-USB Waterproof Solar Power Bank Battery Charger for Cell Phone ONLY $8.80 FREE SHIPPING