Grab this Set of 24 Army Minifigures SWAT Team gor 60% OFF NOW ONLY $11.99 with code: 2NOJLLSX at check out on amazon.com
FREE shipping for Amazon Prime members or add $5.01 in items to get free shipping
Maykid Minifigures Set of 24 Army Minifigures SWAT Team with Military Weapons Accessories Policeman Soldier Minifigures for Party Favors, Gifts
ARMY MINIFIGURES SET:24 different people minifigures set up a swat team, including commander, captain, other Soldiers and tank.They have excellent quality ,vivid expression, Plus, figures can bend, sit, stand, turn their heads,and can move their arms and legs.

PACKAGE:Every mini people is an independent packaging, can be more convenient to install.

CREATIVE ROLE:provide real benefits to child's learning, from improved hand-eye coordination to enhanced problem-solving skills. They stimulate child's creativity and imagination.

SAFETY:Toy safety is very importan. All of our toys are made of the finest materials to ensure quality, safety and durability.

PRODUCT SPECIFICATIONS:This product is safe for ages 3 and up. Figures measure about 2 Inch H and perfectly work with all other major brand pieces but may not with Duplo.
These mini figures sparks your child's creativity and imagination.
1.Each 24 minifigures included in this set is a colorful character and comes with weapons of itself.
2.Each minifigure has a distinctly defined look and weapons that reflects that character's position within the military. Children to learn about each profession while playing.
3.Countless interactions and scenarios spontaneously spring up when these figures are on hand, allowing children to delight in their own creativity while exploring life's possibilities through imaginative play.
4.Designed to be fully compatible with other major building block brands(MAY NOT WITH DUPLO), these figures people are sized just right for the play needs of kids ages 3 and up.
Package:
24 x Army Minifigures
4 x army waepon pack
2 x tanks
We Promise:
1.All products we sell are in new condition and checked carefully before shipment.
2.We provide a 90-day Free Money Back Guarantee if you are not satisfied with the item received.
3.If you have any question, just contact us, we will do our best to help you.
Maykid
is an individual brand that has a high production value and meticulous manufacturing standards. All the minifigures we sell are 100% brand new and created with exceptional detail.
Best of all,we offer them at reasonable prices! Our quality is consistent all throughout, from manufacturing and inspections to sales and post-sales support.
We have over a decade's worth of experience in the business, which helps us in maintaining a high level of production quality for our minifigures.
We are proud of our products and we'd love for our customers to be delighted with what we have to offer.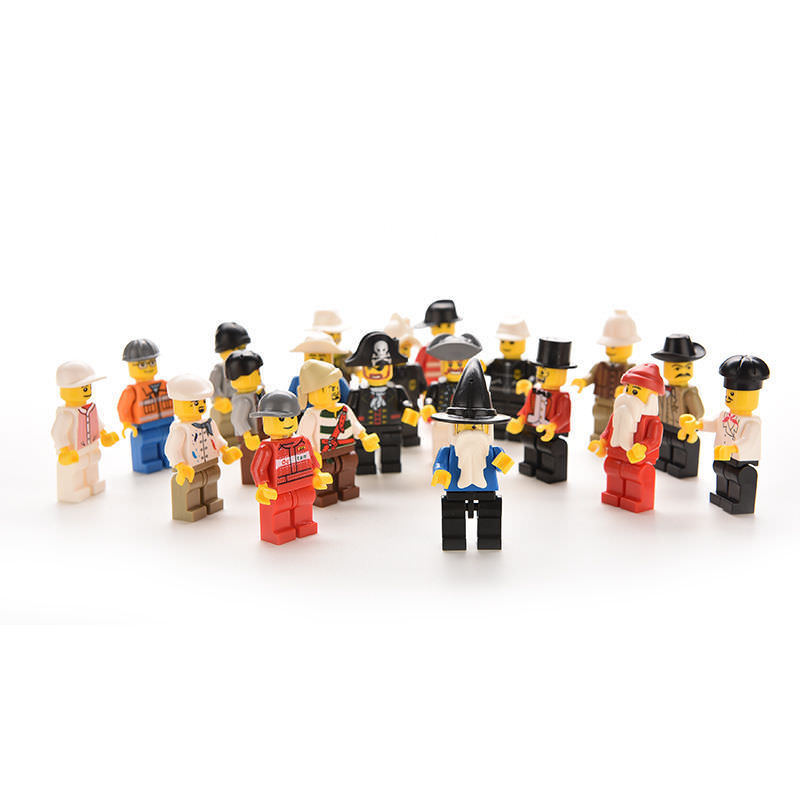 20 NEW MINIFIG PEOPLE LOT random grab bag of minifigure